Are you a young person looking for support
Can I help you?
My name is Maria, and I am a Young Person's Information Officer (16-25 years)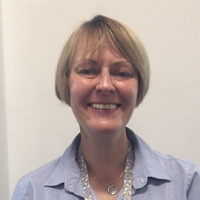 Things I may be able to help you with
Are you aged 16 to 25?
Discuss what extra support you may need
Make sure your voice, wishes and feelings are heard and taken on board
Support your EHC (education Health and Care Plan) assessment and help you to understand what is going on
How can I help?
I can meet with you (and your parents if you wish). Together we can:
Decide what is important to you
Make sure you are happy with decisions made about you
Help you to find activities you can get involved in
Attend meetings with you if you wish
Help you to contact other services if needed
I will not
Make decisions for you
Tell you what to do
Talk to someone if you don't want me to
If you tell me something which makes me think you are at risk, I may need to talk to someone else.
You can contact Maria on 07789 092575 or via email at Maria.Ridge@rotherham.gov.uk