SENDIASS Annual Report 2019/2020
Strategic Functions
The Service's work is based around the four core activities of; Commissioning, Governance and Management Arrangements, Strategic Function, Operational functions and Professional Development and Training for Staff. SENDIASS activity in terms of outcomes and impact on parents, children and young people is measured through case studies, training evaluations, accessibility and feedback from individuals. Impact on children and young people includes feeling listened to, being happier to attend their provision, understanding other's points of view and supporting others to understand what is important to them. For parents it includes school and other professionals being more sensitive to parental concerns and views, parents being more able to understand and engage with practitioners, accessing services from other organisations and groups, feeling confident to deal directly with the school/setting when issues arise; awareness of legislation regarding Equalities, Exclusions, SEND etc.
Genuine Partnerships
Service staff continues to be supportive of Rotherham Genuine Partnerships. The Service has been involved in the Rotherham Voices Action Plan during this period and has a link with the Monitoring Group of children and young people and the Voices implementation team to start work around the Voices plan. SENDIASS involvement with this action plan has been funded via the external funding from CDC (bid 5)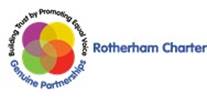 This financial year the service has used 0.4% of service capacity to be involved with Genuine Partnerships. This was predominantly used to support the Voices Day in both planning and delivery which took place on the 21st November 2019.
Strategic Planning and Working Parties
Service staff have been actively involved in; The SEND Strategic Board, Autism Stakeholder Meetings, Area Inspection Preparation Meetings, Local Offer Steering Group including Sub Groups and working parties, Voices Planning and CYP Voices group, Different but Equal and VIP.
Support to others
The service has also offered support to the following during this period; Parents Forum Drop in sessions CDC, The Children's Disability Family Support Team.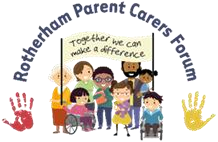 Regional and National links
During this period the service has linked with Regional SENDIASS to share practice and training opportunities, access national information and feedback and discuss the remit of SENDIASS as a wider topic.