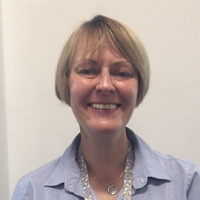 What people like and admire about me
Loyal
Caring
Dry sense of humour
Determined
Cheerful personality
Generous and thoughtful
Tidy and organised
Positive
Good team player who works co-operatively
Committed and always gives 100%
Not afraid to seek advice
What makes me happy
At home

My family and friends
Books, music and shopping
Going on holiday
Spending time in my home
At work

A quiet, calm atmosphere
An orderly, tidy workspace
Good communication
Friendly and supportive colleagues
How I want to be supported
I like my workload to be clearly outlined and prioritised, where possible.
I need to feel that I can discuss any problems/issues with my line manager, as the need arises.
I like to have enough time to research and prepare.
I like reassurance that I'm doing the best job possible, and recognition when I do!